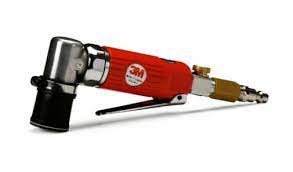 Features:
3M Nib Removal Sander is designed for paint applications for sanding nibs or defects on the clearcoat
Featuring features such as enhanced operator comfort and control.
 Few upgrades have been added to enhance the strength and durability of the sander. 
Benefits:
Provide great uniform scratches with superior finish leaving the surface ready for buffing application as next steps.
Easy to use and maintain.
Has a 1 hp motor that can handle most heavyweight applications. 
Steel motor housing that provide excellent strength as well as durability. 
Usage:
Tool designed for repairing application for clear coat defects in automotive finishes and others materials such as fiber reinforced plastic and wood.
Generally used for applications such as cleaning, grinding, finishing, radius-ing, straight shaft grinding, etc. 
Widely used in industry such as aerospace, composite, general industrial, metalworking, transportation, woodworking, etc. 
PRINTED TAPES , DIE CUT TAPE , BUBBLE WRAP , WIRE TAPE,Double Sided Acrylic Tape, Antislip tape, NIYO TAPE, APPOLLO MASKING TAPE , 3M TAPE , TESA TAPE , APPOLLO CELLULOSE TAPE , STRETCH FILM, BARRICADE TAPE , CAUTION TAPE , AWAS TAPE , BARRIER TAPE , BLACK STRETCH FILM , HAZARD TAPE, MASKING TAPE ,  HOOK & LOOP TAPE/FASTENER, MALAYSIA ADHESIVE TAPES SUPPLIER, XESB, OXO BIODEGRADABLE STRETCH FILM, BLACK TAPE MALAYSIA, WIRE TAPE MALAYSIA, ADHESIVE TAPES
Call: 012 475 8415 (Office hour)
WhatsApp: PLEASE CLICK & WHATSAPP YOUR REQUIREMENT (Non business hour) (We will response to you during office hour)